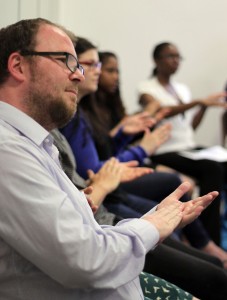 Teach Me Sign is thrilled to announce that we have released the new dates for our FREE British Sign Language free taster sessions! We are so proud of how the previous sessions ran and the amount of wonderful feedback received that we are releasing even more!
In 2014 we are enrolling for courses across all levels within BSL so our new taster sessions now reflect that.
We believe it is important that you pick the right course provider and are confident you will love our friendly, personal service. All taster sessions promise to be extremely insightful and importantly fun! Free refreshments  also provided.
If you are interested in enrolling for British Sign Language levels 1,2,3,or 6 be sure to book your place and attend one of Teach Me Sign's free and fantastic taster sessions. Please see below to find a taster sessions near you.