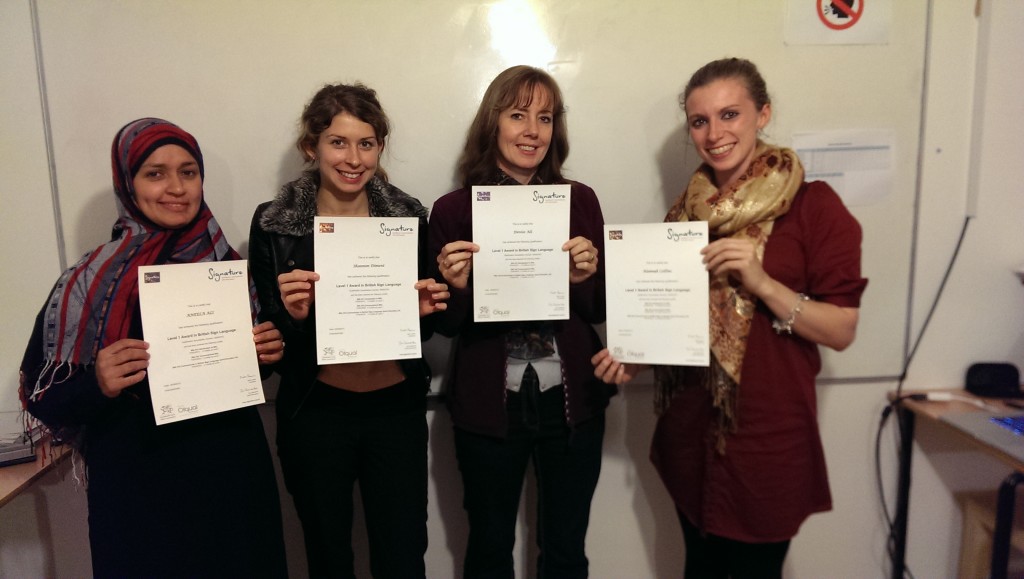 A huge congratulations to Aneela Ali, Shannon Diment, Tina Jones, Beth Morgan, Denise Ali, Hannah Collins, Alexander Melhuish, Alexia Louvieris, Amy Dyson and Joanne Wilson who have all successfully completed BSL level 1 with Teach Me Sign.
They all worked extremely hard and Teach Me Sign is very proud of them all!
These lovely 4 ladies are some of the students who have progressed onto BSL level 2 with Teach Me Sign. Congratulations to you all!
If you think you would like to gain a BSL level 1 certificate be sure to contact info@teachmesign.co.uk for the latest news of BSL courses being enrolled for NOW!