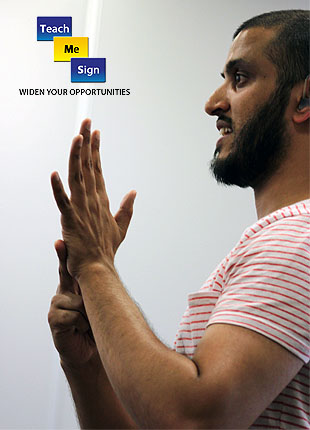 Many people would love to start learning British Sign Language or carry on developing their skills, but hold back from starting for many reasons. Teach Me Sign are so confident that you will enjoy your learning experience with us that we have set up a number of taster sessions for all learning levels in our locations in Southampton, London and online to experience our teaching before enrolling in the course. Come and see for yourself how enjoyable learning BSL can be with the support of passionate and knowledgeable tutors by booking your session today. You can meet the tutors, sign with some of your future classmates and enjoy some drinks and snacks.
Take a look below at our various free Taster Sessions and book your place today!
These taster sessions have proven to be highly popular, so be sure to book as soon as possible because positions are first come first served.
BSL Level 1 Taster Session
Monday 12th October 2020
FREE
Starts: Monday 12th October 2020
When: 6:15pm to 7:15pm
Venue: Audley House, 13 Palace Street, Westminster, SW1E 5HX
Closest Tube: St. James's Park and Victoria
Enrol: Contact us or email us at info@teachmesign.co.uk to enrol
This year, we are asking for a donation of £2 to cover the cost of PPE at the event. Each attendee will be provided with a clear face shield, which they will be permitted to keep after the session.